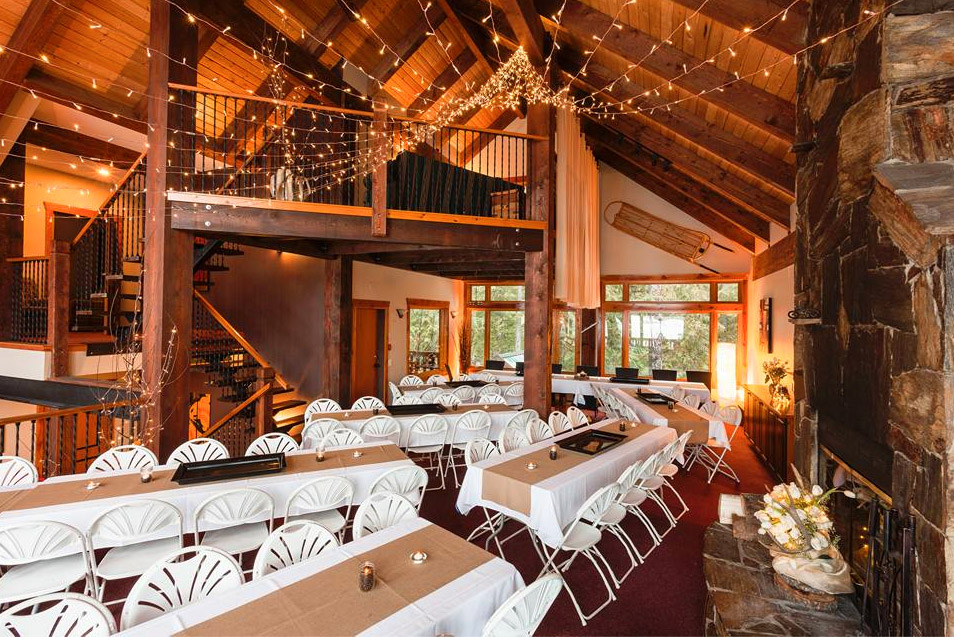 Weddings
Congratulations on your engagement and upcoming marriage!
We would like to thank you for your interest in the Alpine Lodge Fernie as the location for your wedding. 

We understand this must be a very exciting time for you and your family and we would be thrilled to be a part of your celebration. Located at Fernie Alpine Resort, we are committed to providing you with uncompromised service and exceptional facilities that include, but are not limited to, eight ensuite rooms, a beautiful dining area framed by a 35 foot vaulted ceiling, and a ski up, outdoor hot tub surrounded by cedar forest.
For a variety of reasons, weddings are trending towards unique smaller affairs with an emphasis on service.  To ensure the best possible experience we limit our weddings to approximately 75 guests.
Alpine Lodge finds itself perfectly positioned for this niche. Our ahead of the curve approach focuses on quality not quantity. 

Remember that no detail is too small; no desire is too complex for our team to arrange. Once you have reviewed our wedding package information, please do not hesitate to contact our team for any additional information or concerns you may have. We look forward to working with you to create your perfect day. 

Please get in touch if you are interested in receiving our wedding package which offers more details on our services.
We're happy to answer any questions you may have.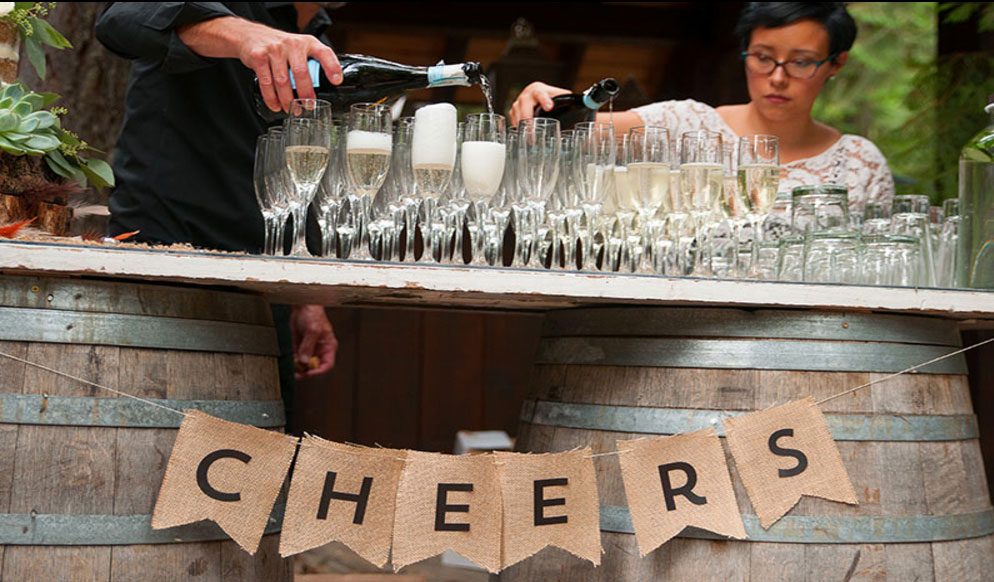 Testimonials
What people are saying...
We had our wedding reception last weekend at Alpine Lodge and we couldn't have been happier. We booked the lodge for the weekend and had 8 rooms to accommodate some of our guests and they were all very comfortable ...